AMAZE•
PEOPLE
At ZOA, we believe that the reason we exist beyond making wonderful imagery is to make friends.
People that work here are smart, driven, and social fools. We envision a company where people care about each other, not just themselves, feel a sense of ownership, and act responsibly both for themselves and their fellow teammates here.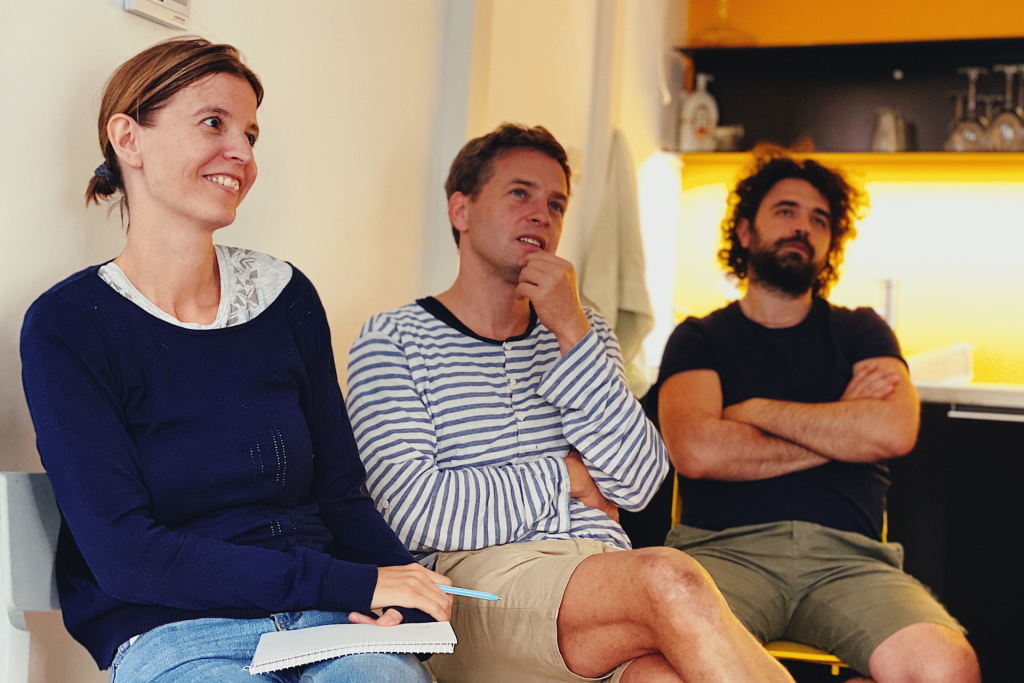 We're always looking for new friends.
Check out our open roles.
---
About ZOA
Our mission is to make friends by creating amazing architectural imagery worldwide. Working with a number of the world's top designers including Snohetta, UNStudio, and Zaha Hadid Architects, ZOA has completed over two hundred major projects in the past fifteen years creating many thousands of images, animations, and virtual reality projects. Featured in publications such as Archdaily, DeZeen, Designboom, and Forbes.
About the role
• We are looking for CG Artists to join us at our Budapest Office where we share a multicultural office environment and speak English
• We model with 3dsMax & render with Corona and post-produce with AE and Premiere for animations – Photoshop for images
• We'll make sure to help you grow here by sharing our knowledge and giving continuous feedback about your path
• We believe that a cozy and good atmosphere at work is essential and a key to keep you motivated and maintain a healthy life-work balance
• We have our office just in the middle of 'Soho' Budapest – It makes a difference
Who you are
• You enjoy creating emotional Animations & Images that meet the highest industry standards
• You are a true team member and want to share our passion for imagery
• You have an eye for composition and storytelling
• You are highly skilled in the field of 3D CGI and have an education in Architecture or Design
• You have at least 2 years experience working with 3D CGI
• You can work against deadlines and still be motivated to deliver quality
Benefits
You'll find a supportive culture of continuous growth and empathy. And we also offer an expected net monthly Salary: 800-2000 EUR (plus Overtime, plus Bonuses)
How to apply
Email CV + cover email (no more than 250 words) to [email protected].
Protip: We're pretty old-school and value a well-written cover email that specifically addresses us and the role (i.e. please don't just send a template).
---
---
No openings at this time.
---
A ZOA-ról röviden
Budapesti irodánkban építészeti látványterveket és animációs filmeket készítünk a világ legjobb építészei és beruházó cégei számára.
Feladatok
• Látványtervező projektjeink megvalósításának szervezése és lebonyolítása
• Angol nyelvű kapcsolattartás a projekt indulástól a befejezésig
• Ütemezés készítése és tervszerű megvalósulásának felügyelete
• Projekt kiszervezése, a munka és az ügyfélszállítások felügyelete
• Az elkészült anyag műszaki, esztétikai és ügyfél követelményeknek való megfelelésének ellenőrzése
• A képkészítés kreatív folyamatában való részvétel
• Projektekhez kapcsolódó adminisztrációs feladatok elvégzése
Téged keresünk
• Tárgyalási szinten beszélsz és írsz angolul
• Otthonosan mozogsz a Google alkalmazások világában
• Határozott vagy és jól kommunikálsz
• Account / projektmenedzser tapasztalattal rendelkezel
• Önállóan és csapatban is jól megállod a helyed
Előnyt jelent
• Építész végzettséggel rendelkezel
• A fotózás a hobbid, és / vagy dolgoztál már más kreatív stúdiónál
• Érdekel a design világa
Amiért érdemes a ZOA-ban dolgozni
• Lenyűgöző képeket készítünk a világ számos részén, aminek te is részese leszel
• Fiatalos, családias hangulatú iroda, sok közös programmal
• Otthoni munkavégzési lehetőség
• Folyamatosan emelkedő fizetés és teljesítményarányos bónusz
Hogyan jelentkezz
Küldd el önéletrajzodat az [email protected] e-mail címre.
Pro tipp: Értékeljük, ha írsz nekünk egy rövid, sablonok nélküli, maximum 250 szavas kísérő levelet, amely kitér ránk és a pozícióra.
---
---
Don't see your dream job?
Submit a general application/portfolio to [email protected] and we'll let you know if something comes up that would be perfect for you.