SELLING PROPERTY IN DIGITAL
Drive better results for your upcoming real estate campaign using micro animations and branded images optimized for smaller screens and social media platforms
Real estate marketing today

Architectural animations and renderings are mostly made for landing pages or magazines, but as customers spend more and more time looking at their mobile, your real estate campaigns on social media—and the smaller screens—should be more effective. 
Landscape formats and distant shots do not stand out on these noisy platforms which results in awareness issues, decreasing reach and fewer clicks on paid advertisements.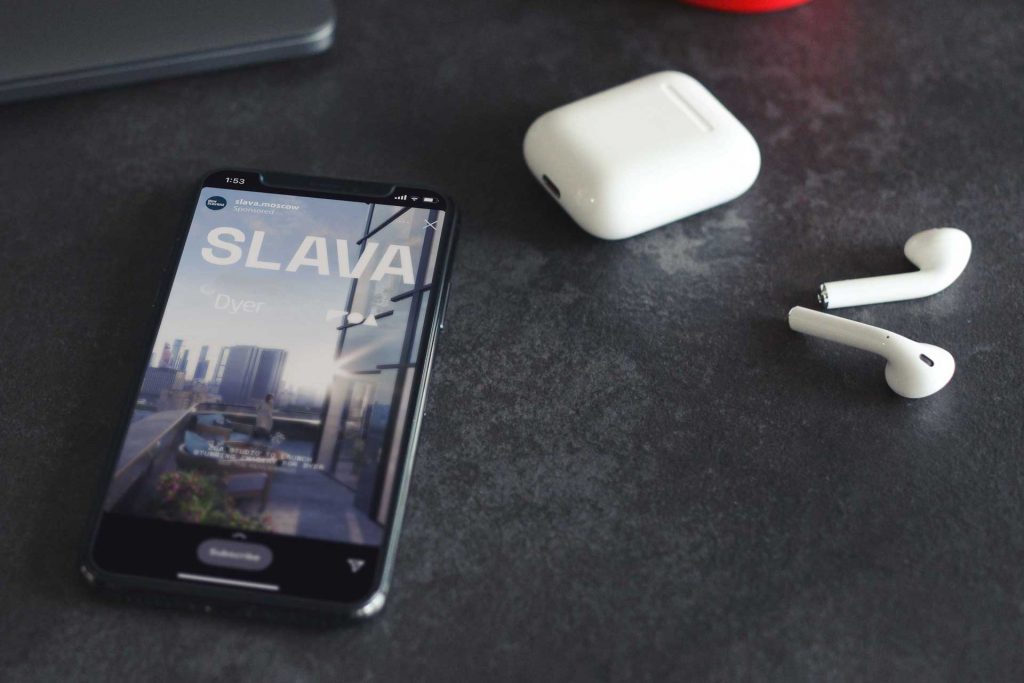 At ZOA, we started building well-structured and compelling social media packages to ensure your campaign is diverse, engages your customers in multiple ways and drives optimal results.
Our process relies on a pillar content, a 30+ sec animation, which we are able to repurpose into dozens of smaller pieces of content—including stories, shorter videos, splash screens, cover and thumbnail images, contextual to the social platforms that you can distribute to—Facebook, Instagram or LinkedIn—whatever you intend to utilize.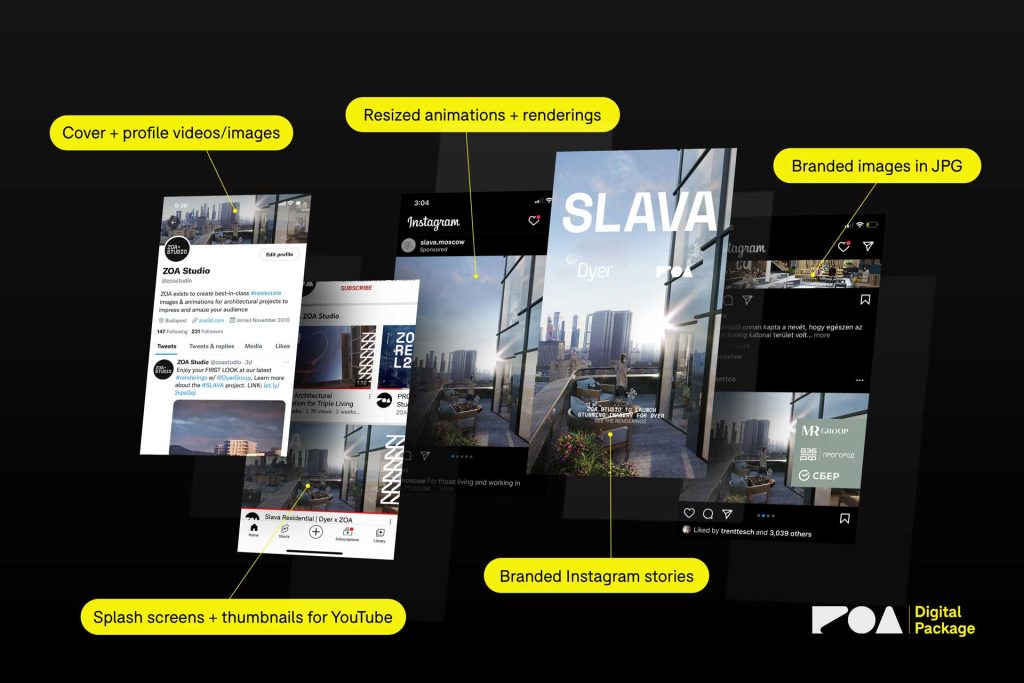 We believe that online marketing offers a unique opportunity to showcase your project in a way that not many of your competitors are utilizing yet.
By getting as much content as possible from your original animation, you will be able to post several types of content to increase awareness, reach more people and bring more visitors to your landing page.
With our Digital Package, you can easily speed up your marketing process and reduce costs by using our best practices and creative standards in your next property campaign.