Bayview Estate
Winner of the 2022-2023 Asia Pacific Property Awards

Nestled in one of the most beautiful tropical islands, Bayview Estate is a contemporary residential development in Koh Samui that offers the ultimate luxury living experience.
With unobstructed views overlooking Chaweng Noi Bay, the villas have been carefully designed to fit into the natural environment of giant granite boulders and tropical bushes. But it doesn't stop there. The interiors have also been planned and finished to the highest standards, with state-of-the-art kitchens and dining areas designed with the principle that every detail matters.
With its panoramic sea views, infinity swimming pool and sunken lounge, Bayview Estate truly sets the standard for luxury living.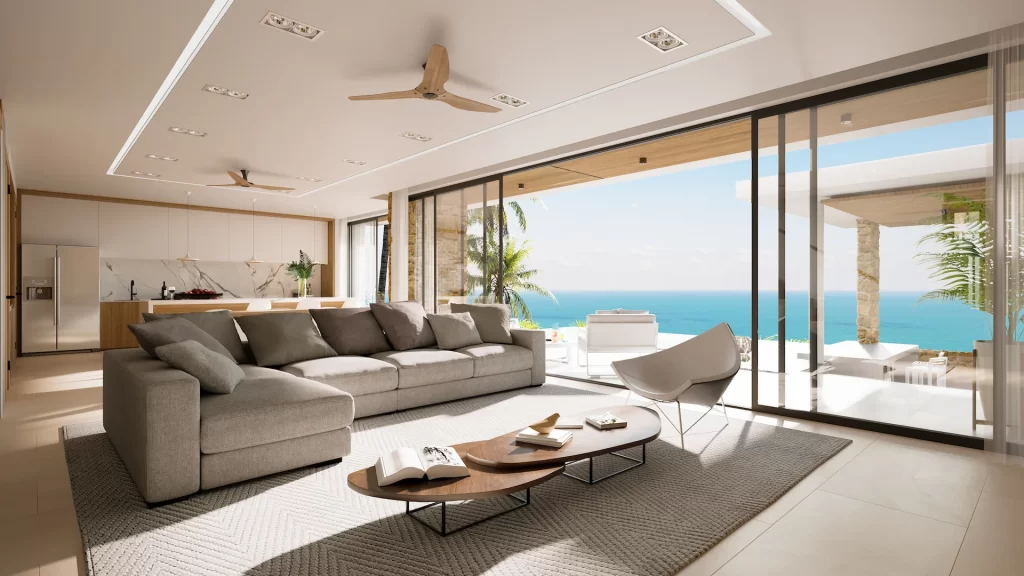 Award-winning tropical architecture

The Bayview Estate has been recognized as the winner of the 2022-2023 Asia Pacific Property Awards in the residential development category, as well as the Best Luxury Villa Development at the Luxury Lifestyle Awards in 2021.
These prestigious awards recognize the exceptional design and quality of the project, as well as our partner's commitment to excellence.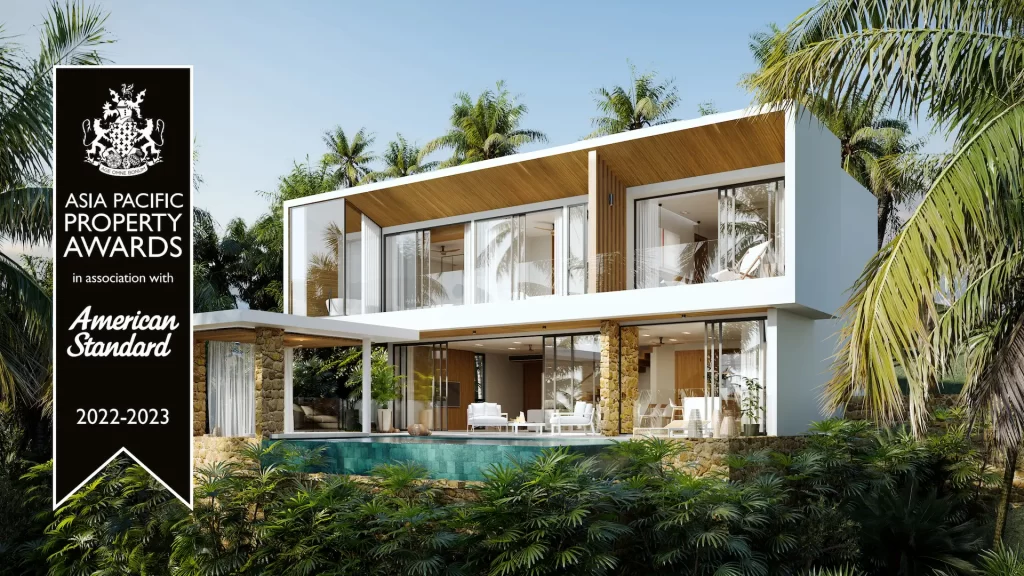 A well-deserved recognition

We're grateful to Sunway Estates for choosing us as their visualization partner for the Bayview Estate.
We contributed with several interior and exterior renderings in multiple rounds for this award-winning project, and it was truly an honor to contribute to such a stunning development.

---
---
---
Balázs Balogh
Hajnalka Mühl
Dorottya Tóth
Krisztina Sárdi
---