Donaumarina Tower
To Amaze People Through Snøhetta's Remarkable Design
High-rise commercial building development

There's more to Austria's capital than Baroque palaces and the Mozartkugeln.
Last summer, developer BAI launched a competition for the design of the new Donaumarina Tower. They invited ten of the biggest architecture offices in the world to design a new landmark office building in Austria, including Foster+Partners, MVRDV, Powerhouse Company, Snøhetta, UN Studio, and Zaha Hadid Architects.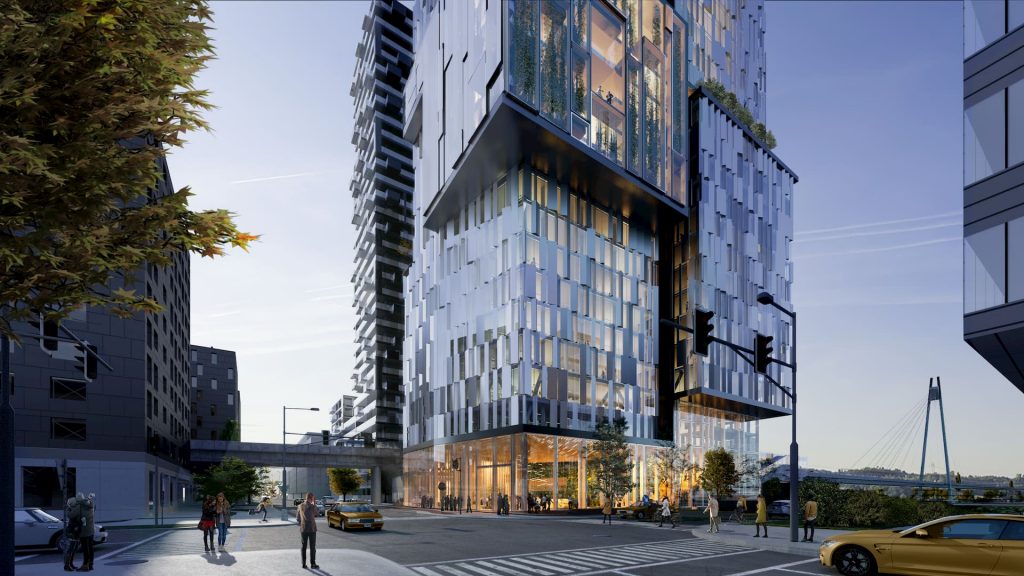 We were told that workplaces would become less relevant but the opposite is true. Design firm Snøhetta shows how we should improve offices in the future by creating a remarkable proposal for the design competition.
We were extremely lucky by having a chance to convert their remarkable ideas into five amazing images—hand-picked from almost twelve different moods and sketches.
The concept for the 115-meter-high tower is based on a strong identity, situated at a neuralgic point of Vienna, where new residential areas and business districts arise.

Offices are becoming hybrid spaces where you find blurring lines between public and corporate features. The ground floor, where the street extends into the lobby, creates an inviting public entrance. On the 11th floor, hovering just above the neighboring buildings, the architects designed a sky garden with a large public terrace that gives access to amenities such as a gym, a library, conference rooms and a restaurant with a panoramic view of the Donau river.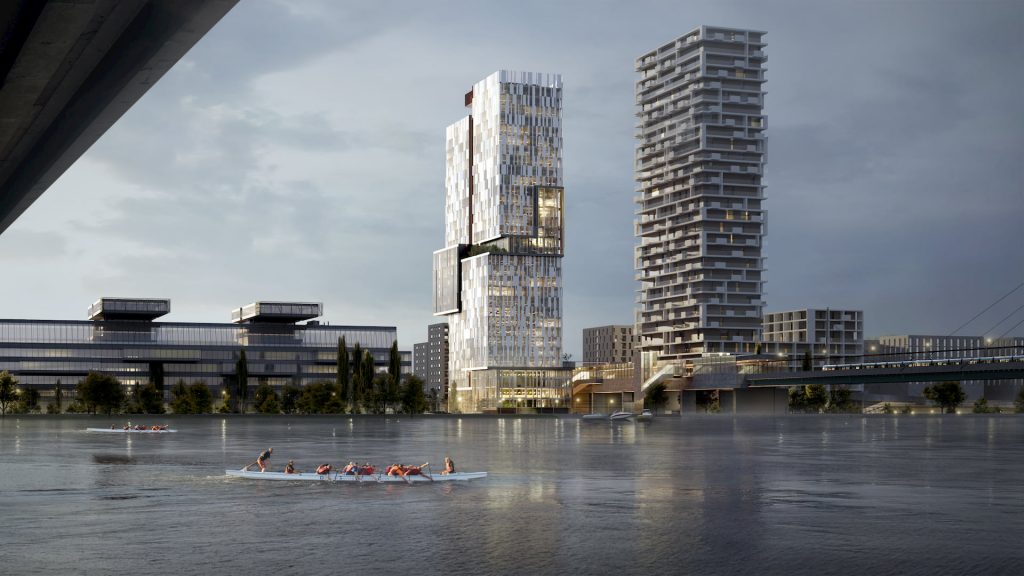 As friends to the world's most ambitious architects, we amaze people through Snøhetta's remarkable design. Our embedded partnership is almost a year old now. We became soul mates and an important partner of their studio in Innsbruck.