Manhattan Midtown Hotel
Our Rendering For The Latest Skyscraper at Hudson Yards

Towering 642 feet above the far West Side of Manhattan, in the heart of the 'Big Apple', the shimmering Manhattan Midtown Tribute Portfolio Hotel will bring a unique, kinetic-looking design to the Hudson Yards district, directly across from the Jacob K. Javits Center.
It was truly the tallest building we've ever worked on in one of the best cities in the world, and we're super excited to share it with you at first hand.
Finally, it's time to see the result of our global collaboration with DSM Design Group as we celebrate a pioneering architectural project that makes New York's life, and our portfolio a bit fancier with a brand new skyscraper.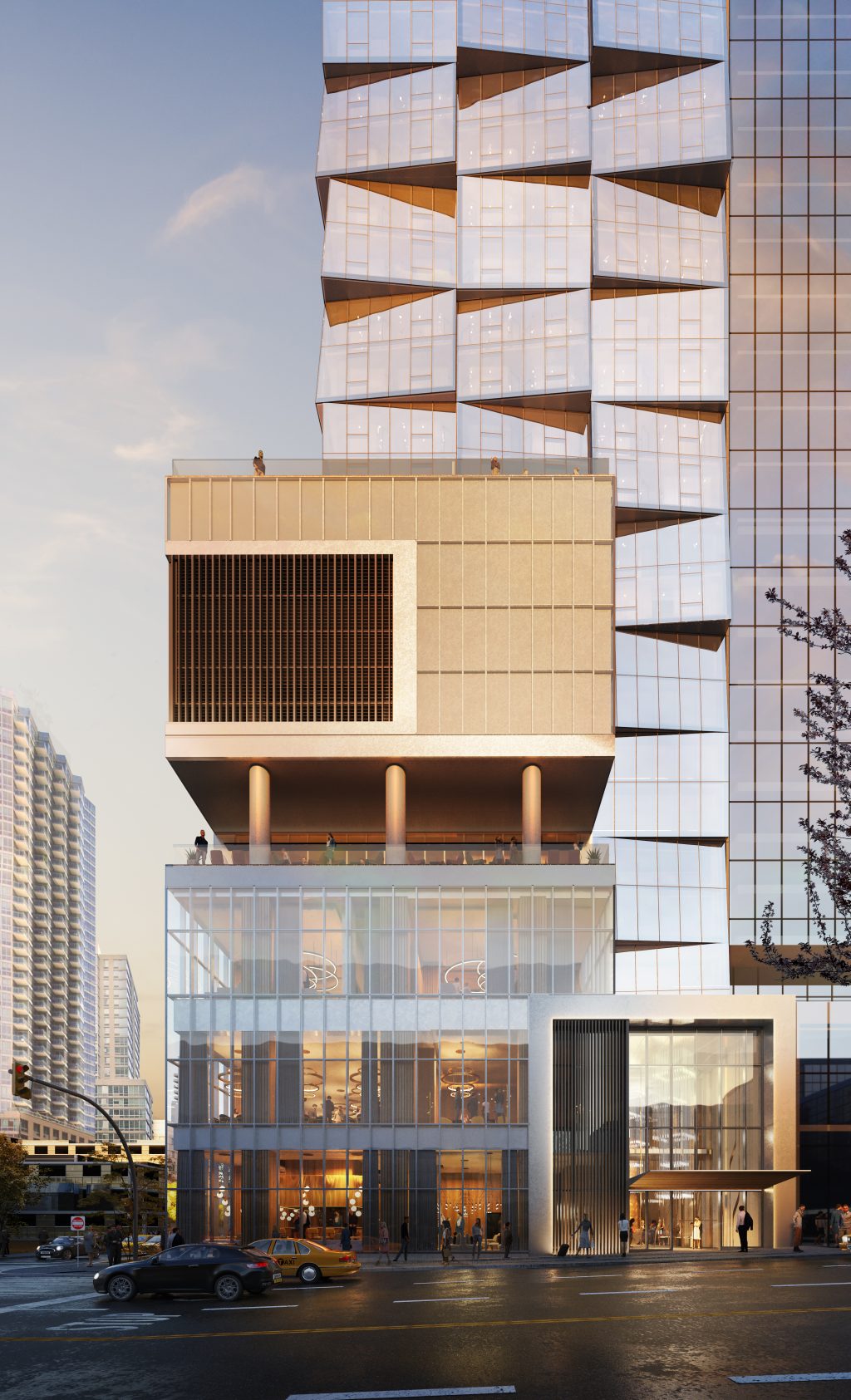 The design was based on a series of shifted glass modules, arranged in a carefully coordinated order to be one of the most distinctive buildings of the lively neighborhood.
The new hotel features a unique twisting structure that resembles a stack of reflective glass Rubik's Cubes that grants the tower a constantly changing appearance, as each part reflects to the ever-changing sky and the urban setting differently.
It will be very interesting to see the play of light down the streets of New York as the sun reflects off the differently angled glass panels throughout the day.
While 2021 may seem like a precarious time to be building a hotel, construction is already nearing the halfway mark on 450 Eleventh Avenue.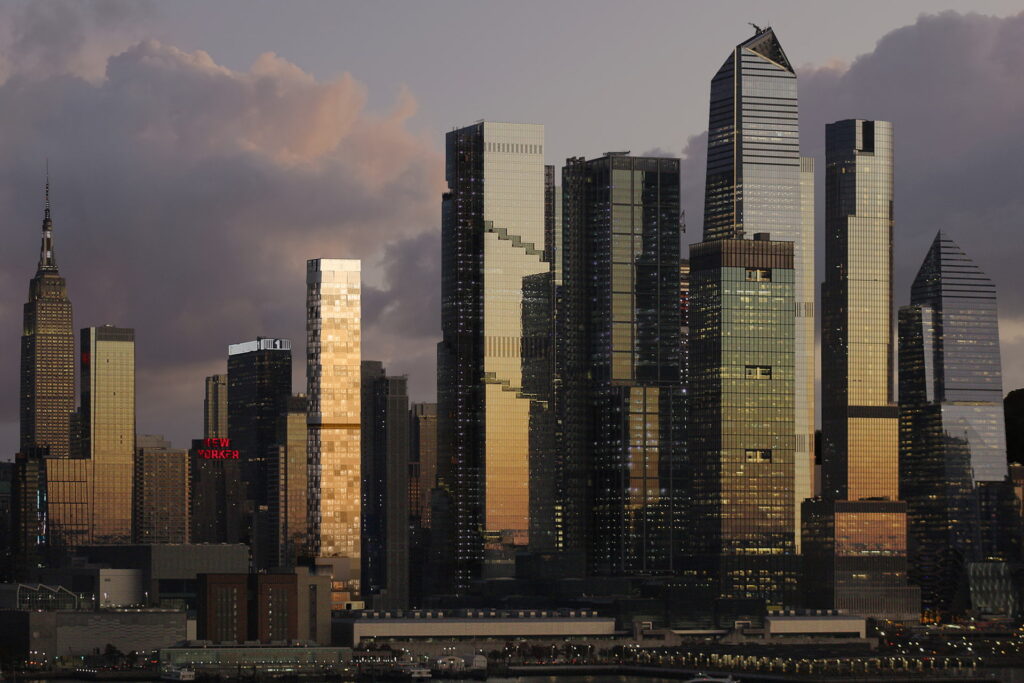 The third tallest hotel in New York

Once it's complete in 2024, the 51-floor tower will house a 379-room hotel for Marriott International, facing West towards the Hudson River. We wish the project much success in providing an interesting destination both for bleisure travelers and tourists.
Upon its anticipated debut, the tower will become the third tallest hotel in the city, only behind the Courtyard/Residence Inn New York Manhattan/Central Park and the Four Seasons New York.

---
---
450 11th Avenue, NY 10018
---
---
---
---
---
Bence Falussy
Krisztina Sárdi
Dani Oláh
---
---