Melbourne Polytechnic Campus
DS x ZOA Studio Launches New Glasshouse Renderings for Melbourne Polytechnic
A place for modern education

Ironically, deep within Melbournes' concrete jungle, Melbourne Polytechnic has found a perfect location for its new facility capable of supporting its commitment to the growing Victoria's Food and Fibre Industry.
Meet DS Architects and their new glasshouse campus design in Australia as we take a closer look at how Melbourne Polytechnic, a vocational education institute, is leveling up itself as a place for modern education – not only for business but also for enjoying courses that focus on practical skills and hands-on experience in agriculture by simulating real, on-site environments.
The key to the design was understanding their client's teaching philosophy and pedagogical approach that are reflected in the architectural design via a long internal corridor and central entrance, providing clarity and visual connection between the spaces. 
By looking at its remarkable zig-zag rooftop, the new building looks very distinct with the small, ground-level side windows that expand your visual field and make the building feel more spacious than it actually is.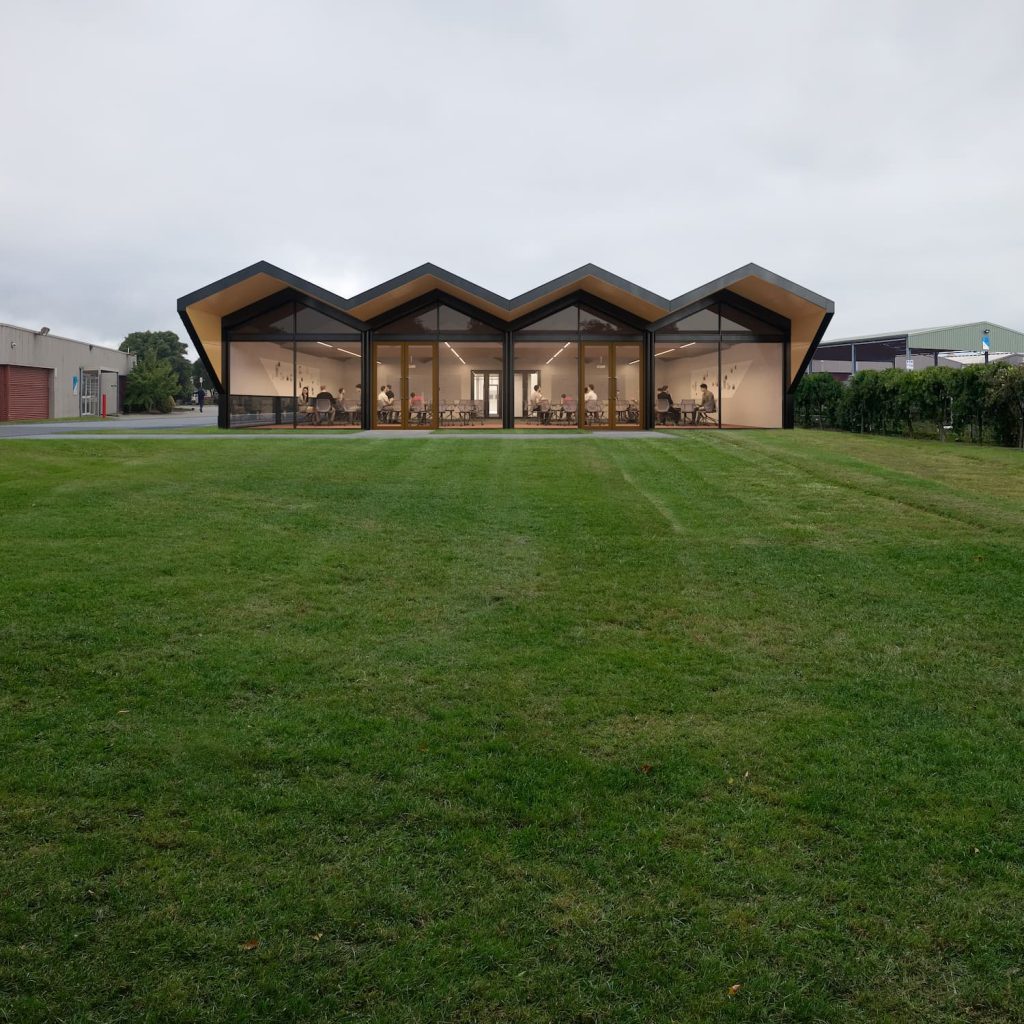 We spent the last two weeks in November developing our architectural renderings for this Glasshouse Teaching Hub that will help to respond to the needs, priorities and innovations within the agricultural sector and now we're pretty excited to share our work hand in hand with DS Architects. 
While we're incredibly proud of our team for these images we're also keen on continuing to improve our skill sets in the fairly niche architectural setting.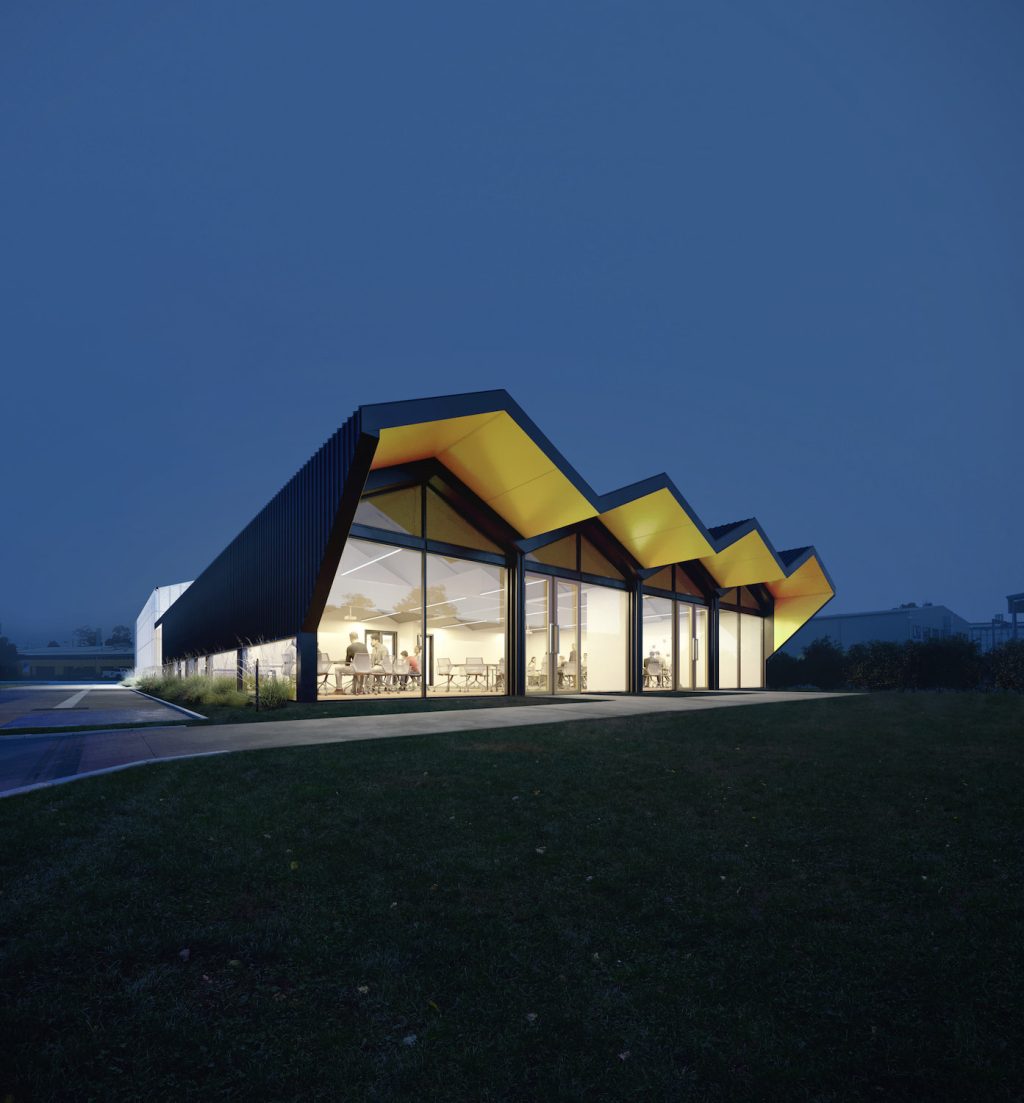 ---
---
---
Róbert Andrékó
Bence Falussy
Fabio Tavola
---
---