Pieter-Jan
Discover the Flemish Coast Through Our New Renderings For PVL
Discovering the Belgian Coast

With its diverse nature and buzzing cultural life, Koksijde is proving to be a family-friendly seaside town with warm hospitality that is a top attraction on the Flemish coast in Belgium.
Koksijde is roughly a one-and-a-half-hour drive from Brussels, and the route gets especially scenic after Brugge. With a little luck, you might even come across a herd of wild horses. This is the only place in Europe where the trade of horseback shrimp fishing is still practiced and you can watch the fishermen at work during low tide.
This town is not only a perfect weekend getaway or a sustainable tourism destination waiting to be explored, but a lovely place with tree-lined avenues where you could live in Pieter-Jan, a pleasing new residential building, and leave the hustle and the bustle of city life behind.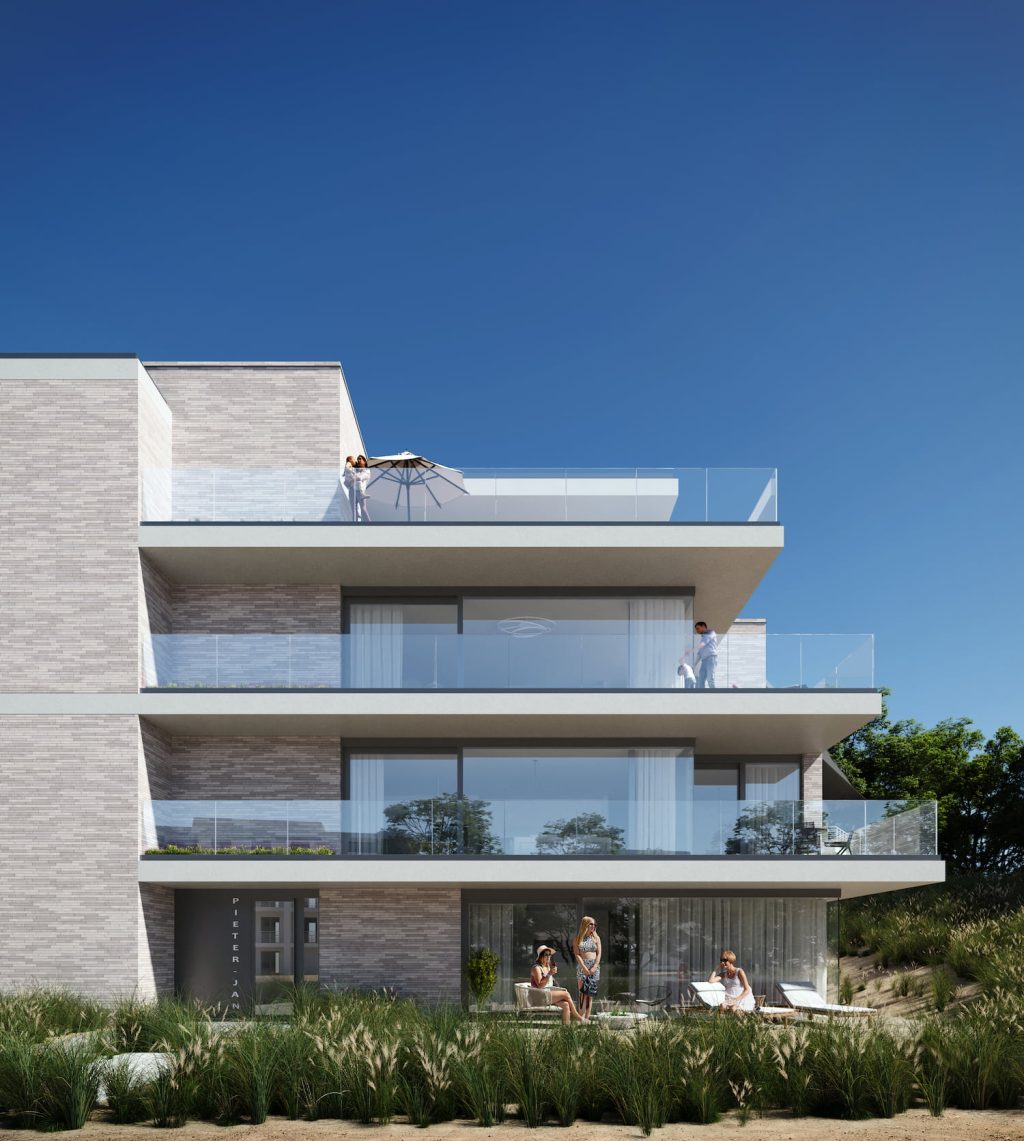 Making friends on the clients' side

At ZOA, we think success goes beyond revenue or profit. It's about creating long-term partnerships and making friends on the client's side by working with decent people and staying relevant as a visualisation studio. So these skills are the most important for our company.
We are always happy when PVL returns with another beautiful contemporary project and we believe they feel the same as with these new exteriors and interior renderings for the Pieter-Jan project we are just stepping into a five-year-long relationship together.
It was and it's always a pure joy to work with their well-organized Belgian team who found space to dream of remarkable residential buildings located in this idyllic setting on the Belgian Coast. Using glass, brick, concrete and spectacular modern-day materials every PVL project is worth seeing not just on our renderings, but even in real life. And as the development is in progress you shouldn't have to wait for much longer.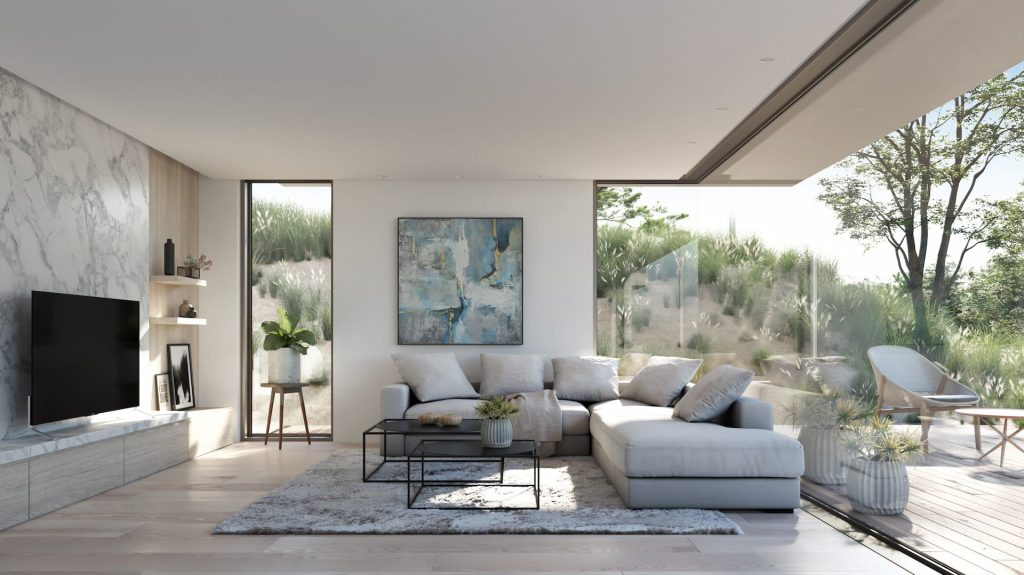 ---
---
---
Péter Kollár
Dániel Oláh
Samer Saniour
---
---