Tetra Hotel
CGArchitect 3Dawards Nominee in 2017
World's most futuristic hotel

Innovation Imperative unveils a plan for the world's most futuristic hotel.
We always welcome projects that are a bit out of the box. This hotel design by David Ajasa-Adekunle was a great opportunity for us to create extravagant architectural visualizations and renderings.
The eye-catching modular and carbon-neutral hotel will feature around 42 suites in modular pods, as well as space for art and design exhibitions and fairs for design-lovers.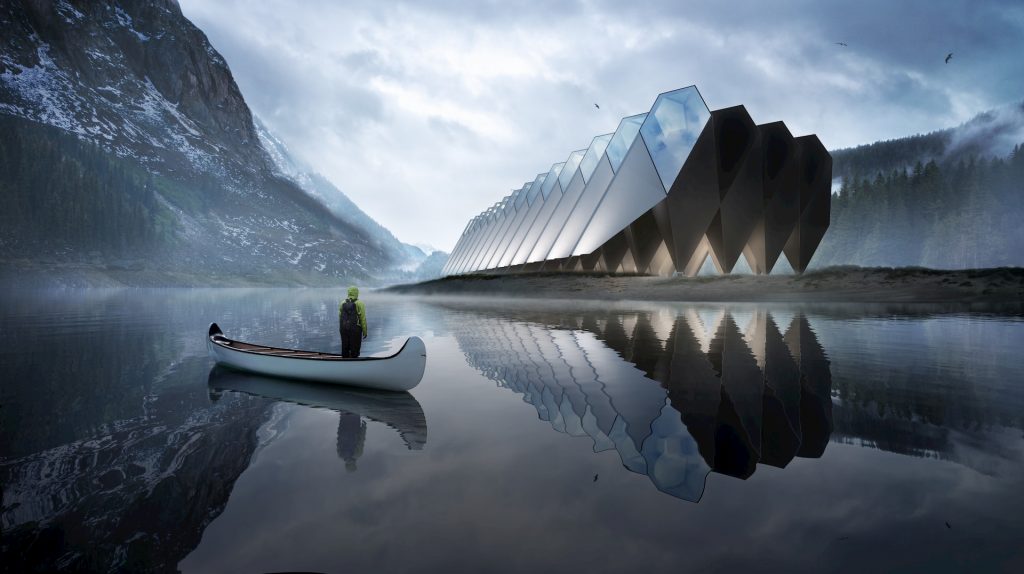 Tetra Hotel has been engineered to be as low energy as possible with a view of making the building completely independent.
The hotel will use local water for cooling and solar panels for hot water heating among other green technologies.
During the construction phase, the pods will be pre-fabricated and use local materials for minimum environmental impact.