ZEB Laboratory
Architectural Visualization for Link Arkitektur
The world's most sustainable building

ZEB Laboratory is a new experimental research center located in Trondheim, close to the existing laboratory facilities of SINTEF Community—where innovative zero-emission materials and solutions are developed and tested to eliminate the greenhouse gas emissions caused by buildings and constructions.
The vision of ZEB Lab is to become the World's Most Sustainable Building supported by the Norwegian Research Council, SINTEF and Norwegian University of Science and Technology (NTNU).
The building will form a living laboratory for educational purposes which becomes a source of continuous experimental data by investigating and demonstrating new technologies and different building configurations.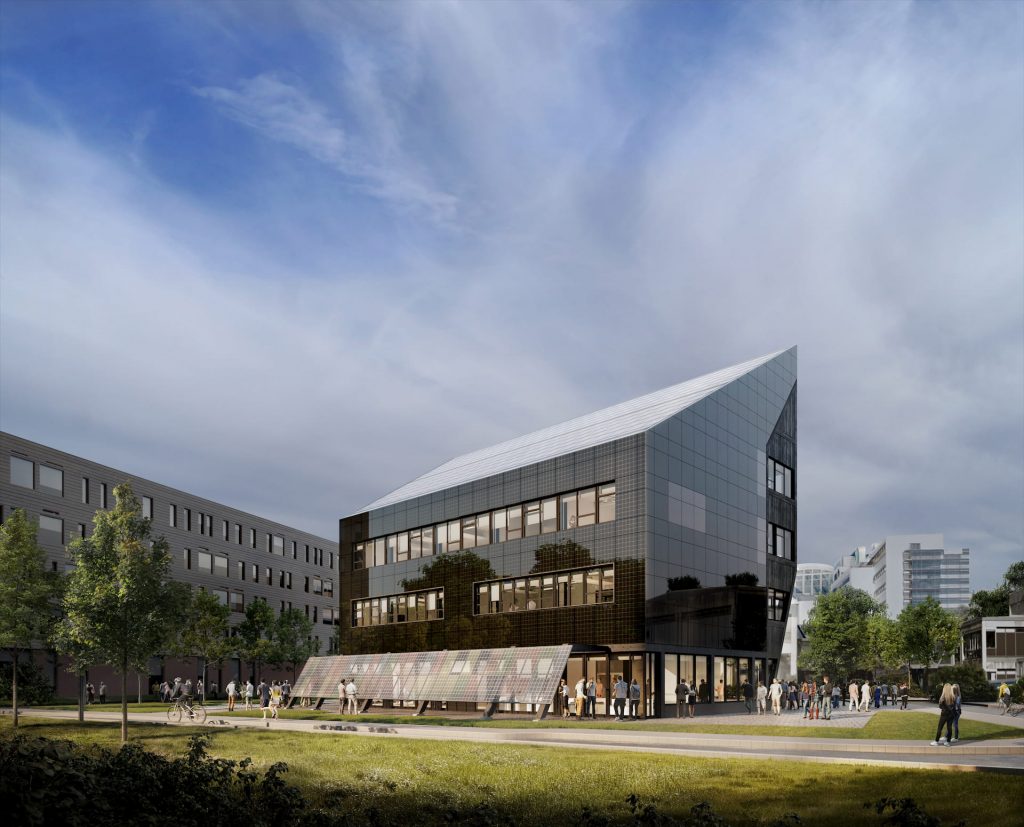 Inspired by the form of the silicon crystals

Scandinavian company Link Arkitektur designed a full-scale office building where components and technical systems can be modified and replaced.
Its shape has been inspired by the form of the silicon crystals that solar panels produce. For optimal energy production, the facades and roofs are covered in solar panels, and tilts 42 degrees to the south.
We just want the basics done right with our architectural visualization: put direct lights on the roof to convey the energy-generating aspect of the building and offer a clear view to throw the focus to the black structure and its distinctive identity.

---
---
---
Balázs Balogh
Bence Falussy
---
---
---