Whilst other companies are quick to assess how quickly they could end up with a handsome return in a new partnership, or cut costs while improving margins—we prefer to sit down and have a meaningful chat with architects and managers who are interested in building partnerships for the long haul with ZOA Studio.
Client calls give us the necessary info and helpful hints about their approach but we prefer an even more personal and human connection to architectural projects. Therefore, over the years we were scheduling more and more in-person visits, and along the way we have found it to be increasingly relevant in forming fruitful long-term relationships.
During our latest road trip to Innsbruck, München and Werfenweng, we visited three of our beloved partners, namely: Studio Precht, Snøhetta, and ZAR Real Estate. They all run thriving enterprises and their forward-thinking creative teams are known for projects that challenge preconceptions about modern architecture and the real estate market, consequently putting themselves up on the architectural map quite fast.
It was a true learning curve for us to ease into their different workflows and distinctive workflows.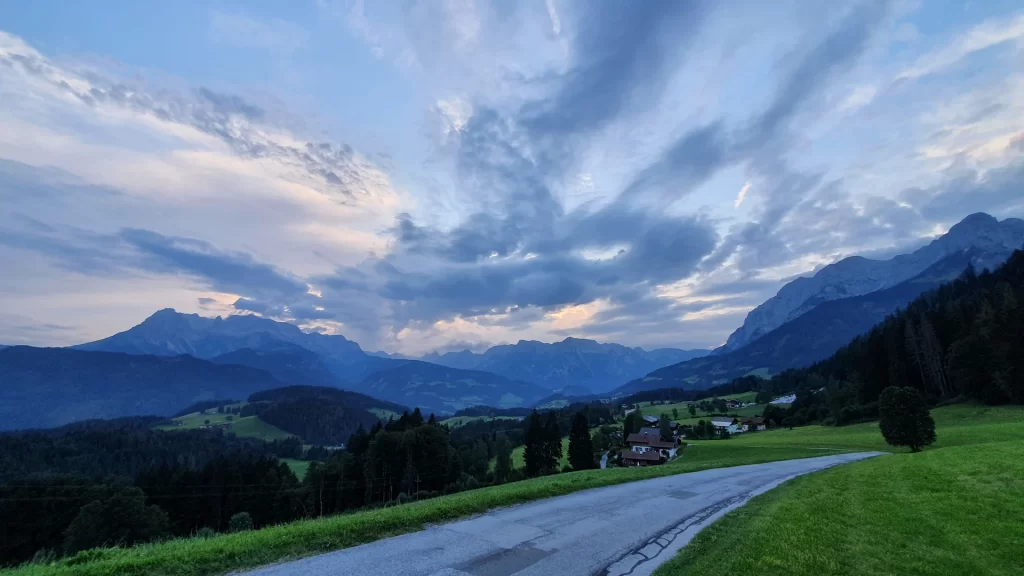 Chris Precht—a new partner of ZOA Studio—has a one-of-a-kind working environment and plans the everydays in a way that fires up his imagination. He believes that a peaceful and quiet atmosphere mixed with some fresh Alpine air is the best way to come up with remarkable ideas. After winning numerous national and international awards, he quickly joined the new generation of architects that truly make a difference. Meeting him in the picturesque Austrian village of Werfenweng, far away from the high-rise office buildings and having a quick tour around his atelier was a great experience, and we saw a strong demonstration of his work ethic.
Innovation and new directives are making towns and cities more exciting all around the world. Studio Precht promotes the value of sustainable design, green architecture, low carbon footprint, and fights against climate change. Now it's in demand across Europe, expanding into the industry and pushing designers to think bigger and make a difference.
Chris has a remarkable eye for wooden design and handling shapes with exceptional imagination and artistry. His forms and never-seen structures made him famous and our workdays more exciting at ZOA. We're so sorry that right now we can only talk about our projects privately at his table in Werfenweng, but we're pretty sure that you don't have to wait much longer for our first architectural visualizations in cooperation with Chris.
We have a unique relationship. We set up our own rules, right from the start, and built a very special service for his studio. At the start of each project we have a detailed briefing and then four days later—without any further communication, feedback, or directive—we deliver a whole package of visual content. This usually means around twenty renderings that fully represent his project through portrait and landscape images, aerials, detail shots, or close-ups. We don't have sketch rounds or low-res previews to discuss lighting or pre-select compositions.
We are getting absolute freedom during the process. We are free to create and think alone of how a design proposal could be perfectly represented on images. We deliver a colorful and wide selection of architectural visualizations that are perfect for spreading in digital and providing visual content for a well-detailed, multi-page presentation.
This kind of liberating creative freedom and trust is unprecedented in ZOA's history, but it's definitely a win-win for both Chris and our artists by not being lost in details or weeks of comment rounds and not forcing all the messages into one or two images. We create more content in less production time and both sides are happy.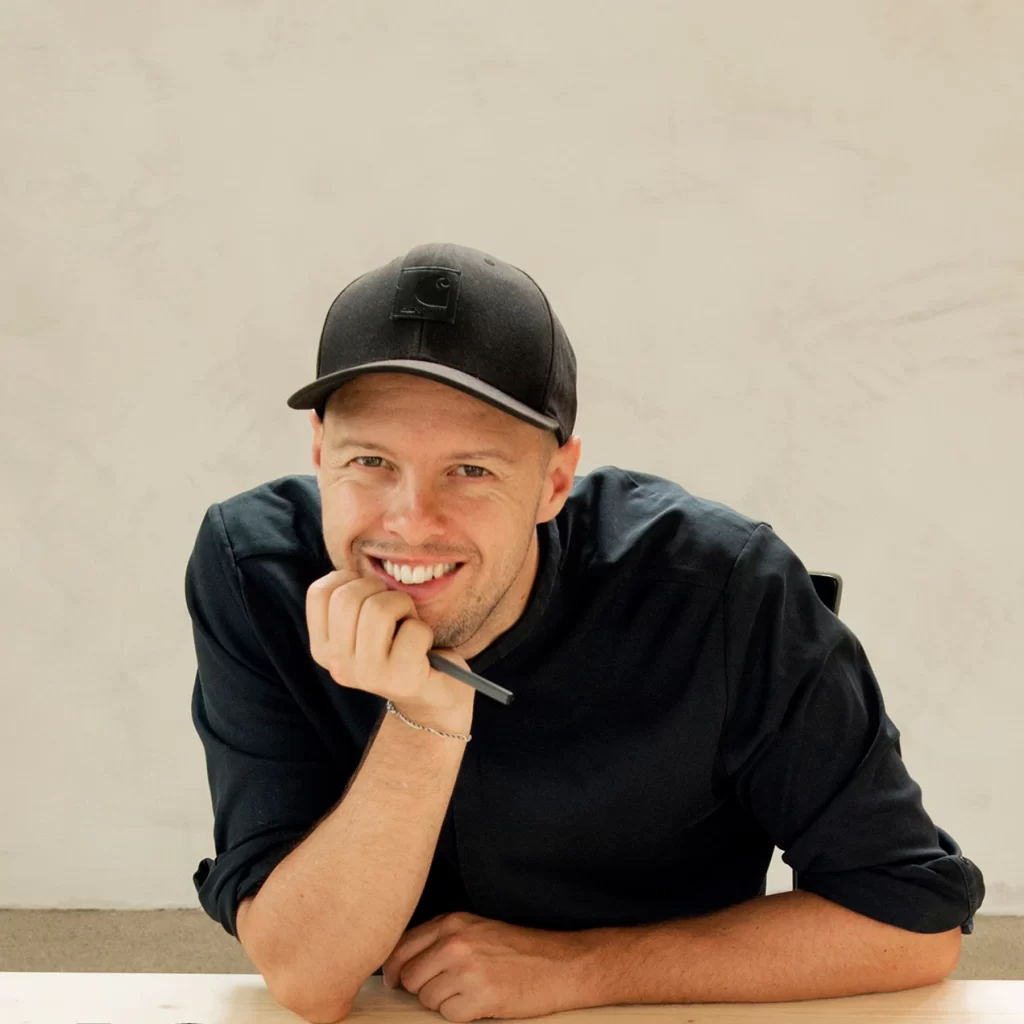 We live in a world where money and assets are key, but Patrick Lüth and Snøhetta alongside their devoted designers believe their mission is more than just offering people a nice place to live or development to invest in. Architecture should be about serving society and building a better future.
Our visit at Patrick's office was not just about a reunion with an old friend, but about spending some quality time with the people of this well-structured, 33-year-old international design firm, one of our most renowned partners.
Early starts and long days mean that coffee is a necessary component of our artists' blood, but there are perks to teaming up with Snøhetta. Their rule of thumb has always been to promote commitment and quality and our latest collaborations like Viva Virgolo or Manifattura Tabacchi fully reflect this, offering clean architecture and conviction in details. By thinking as cold-blooded professionals and polishing design in a well-structured system, Snøhetta forced us—in a good way—to switch off routine and work out a totally new approach that is perfectly fit to their big picture, follow each step of their development, and reach collective milestones.
Our aim is not just to create architectural renderings and animations for them, but also to forge European architecture and help them win competitions and achieve their mission by fully understanding their goals and the deeper philosophy behind their brush strokes.

By partnering with ZAR Real Estate Holding we quickly learned how Gerrit S. Molineus and the company think about their residential projects and why a huge German real estate firm requires a totally different approach from our team than any other client.
In the early stage of a development, it's only the big picture that matters. Social studies, financial reports, and providing realistic first-hand experience to win hearts and supporters for the project in the neighborhood are way more important than nice-looking architecture or fine-tuned detail shots in a stylish animation.
Although creative companies thrive only if their clients are open to suggestions and minor modifications in order to create artistic results, we have to accept, creative aspects and lighting issues are not everything in the real estate business. Garrit and ZAR had to deal with numerous architects, constructors, city councils, and agency creatives—all the participants of the development—at the same time to prevent problems and ensure a smooth process and collaboration.
So comments and slight refinements from our team only have value if it serves bigger goals, not just creative values.
As we stopped by Munich for some must-try German beers to run into Garritt, it was a perfect setting for what we had in mind. Besides having fun and getting to know each other more on a personal level—after three projects in collaboration—we'll surely set up a new, direct communication channel between him and our creative head, Bence, just to make sure we can support his decisions with our best creative insights without harming any business goals.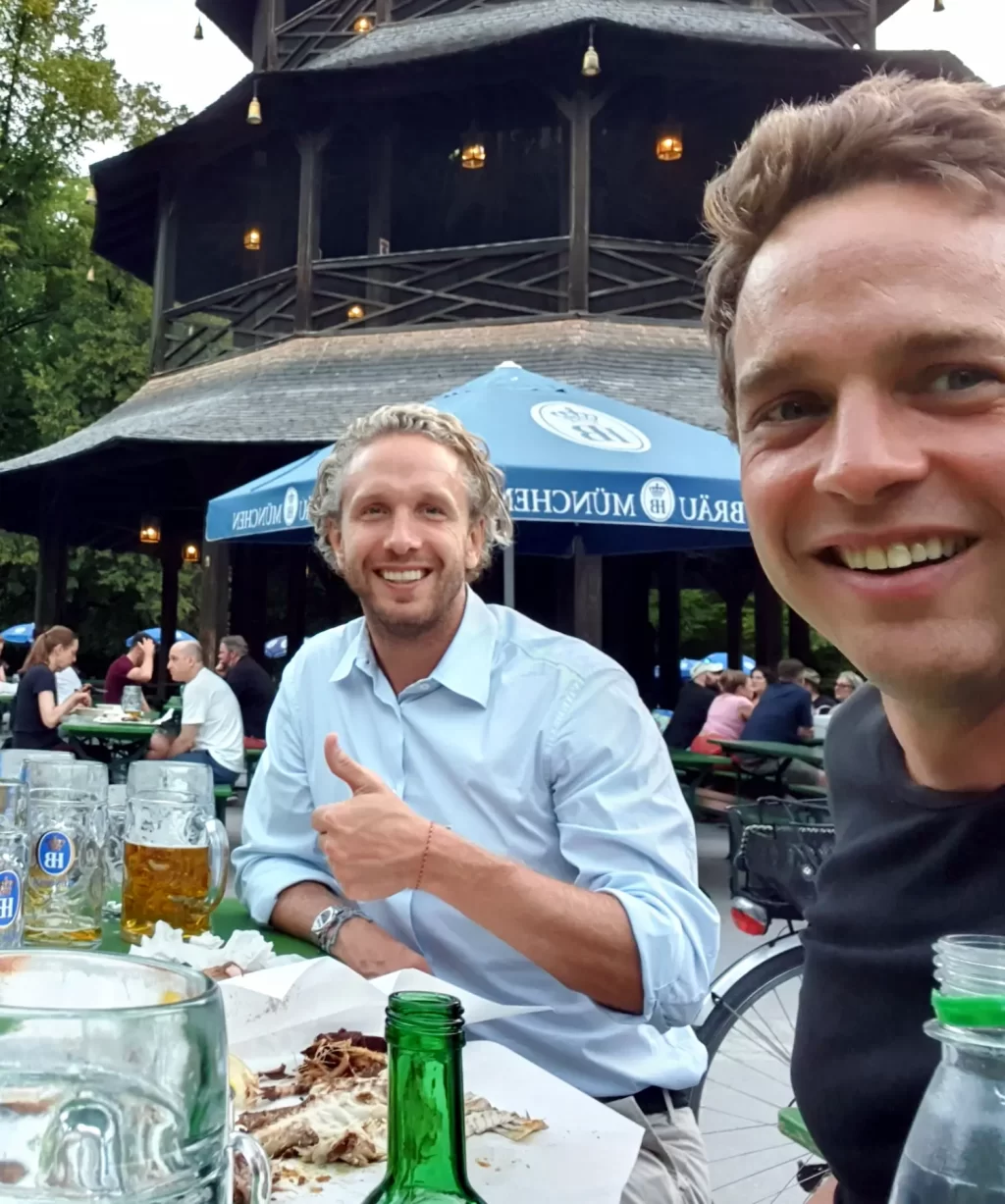 Getting together with our clients privately is not just pure joy by making new friends and learning new things, but it's more important for our business as well. A sense of community is part of our business model at ZOA and we're pretty sure that it's not going to change in the near future.
Drop an email and find out how we set up our workflow, surround ourselves with the right people, and make sure everything is intentionally organized during your next architectural visualization project.
And when the time comes, be open for a glass of wine and make a toast.