JetBrains St. Petersburg
ZOA On Creating Visualizations for a Silicon-Valley-style campus
Overlooking the Gulf of Finland

UNstudio finally introduces its newly designed Saint Petersburg office building for Jetbrains, a company being passionate about code since 2000.
By building a modern immersive Silicon-Valley-style campus, Jetbrains hopes to attract unique talents in Russia.
The Dutch architects continued to develop their design last year after its proposal was selected as the winner at the end of 2019. The construction is expected to start later in 2021 to provide custom-made healthy workstations for 1,000 newly-housed employees.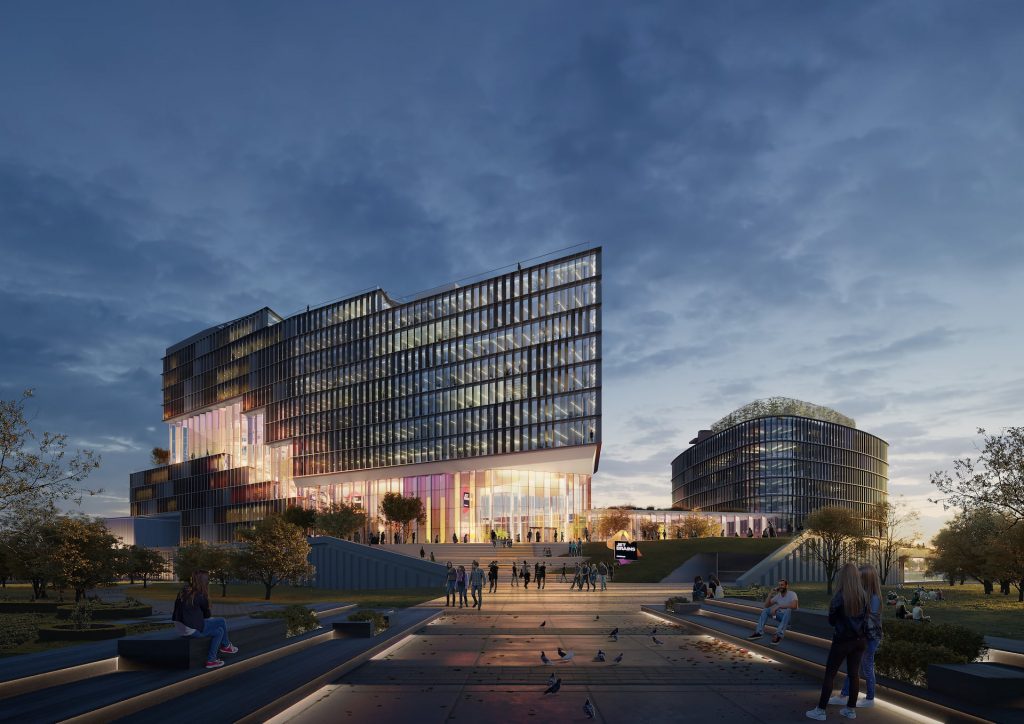 Ben van Berkel, UNStudio's Founder and Principal Architect

Designed for 'total interaction'

Through the years, UNstudio has built up a huge portfolio of office buildings and workspace designs, therefore they pay a great deal of attention to how people move through and within the building what should be in the center of the attention while designing a space. In this case, for example, the campus is a smart solution for connectivity and openness, the idea behind was to create contemporary, warm and inviting workspaces that stimulate total interaction.
As for the design, the highly transparent zigzag glazed facade does not only increase the amount of natural light in the enormous indoor atrium—while also blocking heat grain—but provides a spectacular view to the constantly changing skies over the Gulf of Finland, too.
That is to say, everything for people's physical, social and environmental health and well-being is given.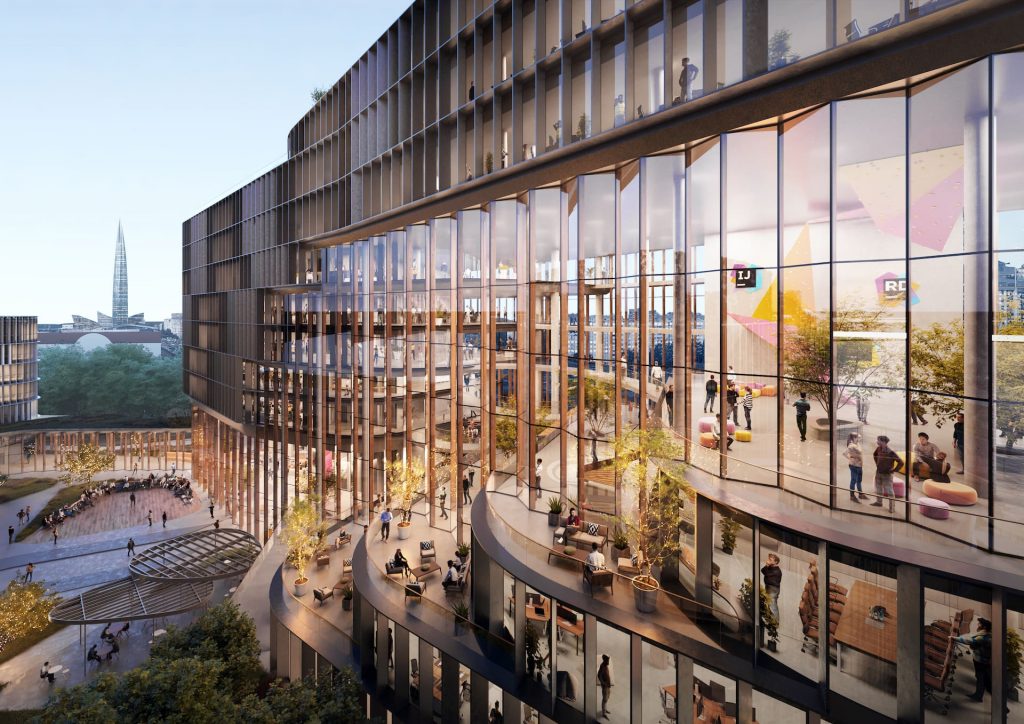 Our number one priority was to truly understand the architects' and the audience's needs. Luckily, UNstudio trusted us enough to let us do what we believed would work the best. After creating 8 sketches our biggest challenge was to show the public and common interior spaces from the outside with the lively furnishing and atmosphere the designers envisioned for the people working here in the future.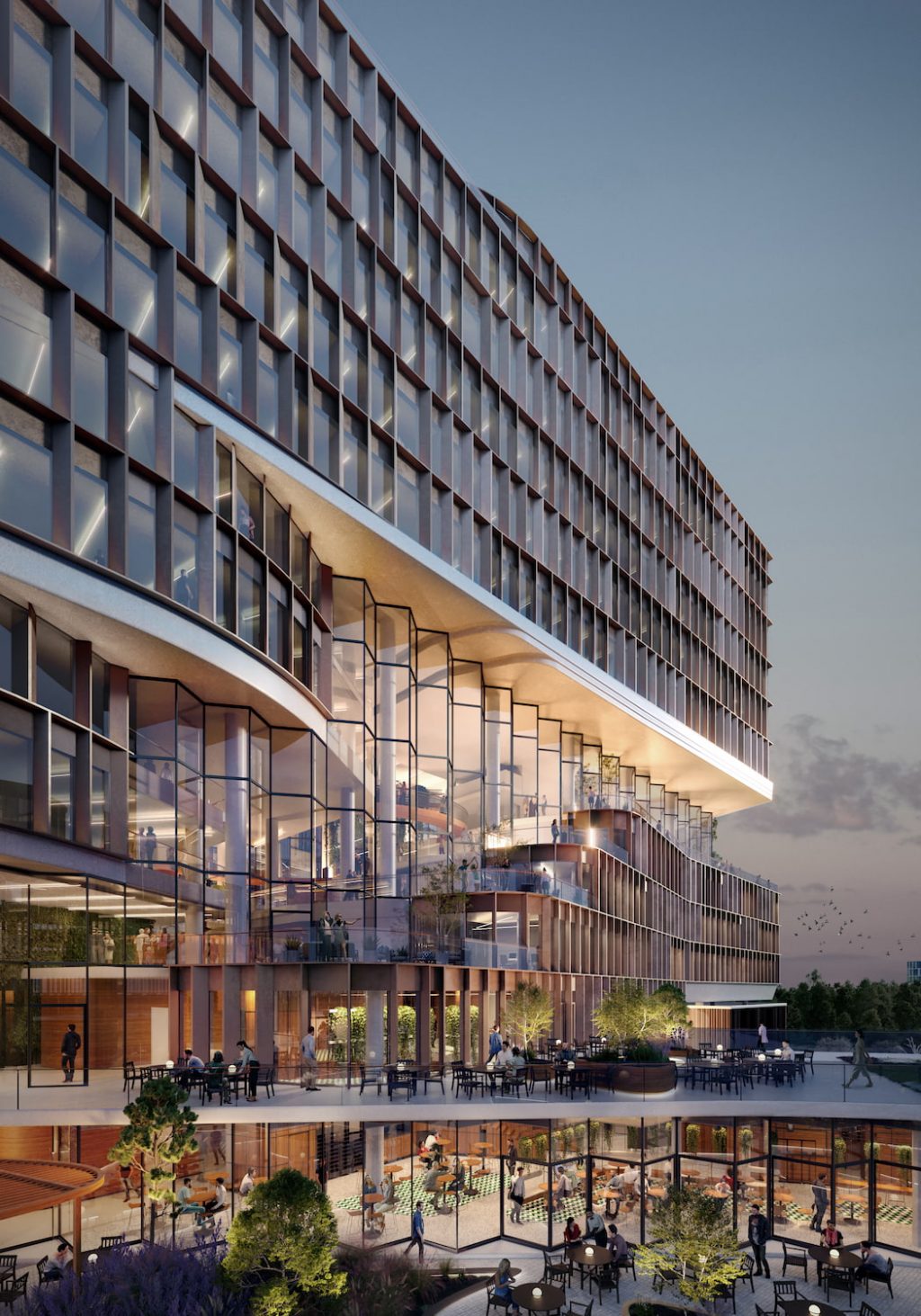 What the suit for James Bond or the fedora for Indiana Jones represented, is the black ZOA cap for one of our CEOs, András.
Thanks to this iconic item in his wardrobe, a few years ago while in Amsterdam, he was recognized by a lovely Hungarian lady, Melinda, in UNstudio's office. This is literally the background story of how we partnered up for the JetBrains project and started a collaboration with her Dutch team as an architectural visualization company.
We are proud of the result and look forward to seeing our renderings compared with real photographs from the site.

---
---
---
---
---
---
Róbert Andrékó
Mohammed Elnabarawy
Bence Falussy
Dani Oláh
Dzmitry Zhamoida
---
---