Nordic Light Trio
'A' Class Renderings for Swedish Construction Giant Skanska

It's a class "A" office building located in one of the most popular and important business areas of the Hungarian capital.
The first and second buildings were delivered in 2016. Each of them has 7 floors, comprising 26.200 m2 of office space as well as 1.800 m2 of retail area with more than 400 underground parking spots.
Nordic Light Trio is the third building of the existing office complex.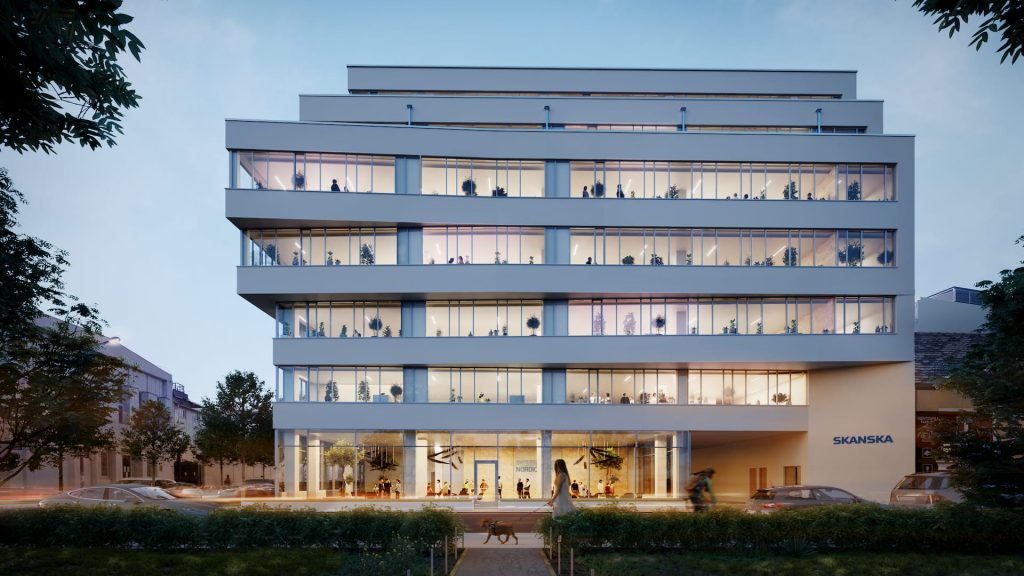 Close to the heart of Budapest

The complex stands as one of the most distinguished office facilities of the area. It offers a great location close to the heart of Budapest, being easily reached either by car or public transportation. A variety of options for having lunch, browsing and recharging are at your footstep.
The passageway connecting Váci road and Visegrádi street creates a pleasant environment for tenants and nearby communities.