Tallinn Railway Terminal
Visualizations for Zaha Hadid Architects
To connect the Baltic states with Poland

Zaha Hadid Architects has revealed visuals for a multimodal Ülemiste terminal in Tallinn, Estonia, which will form part of the high-speed rail network.
Designed by Zaha Hadid Architects in collaboration with Esplan, the terminal will be the starting point for Rail Baltica – an electrified 540-mile-long railway that will connect the Baltic states with Poland.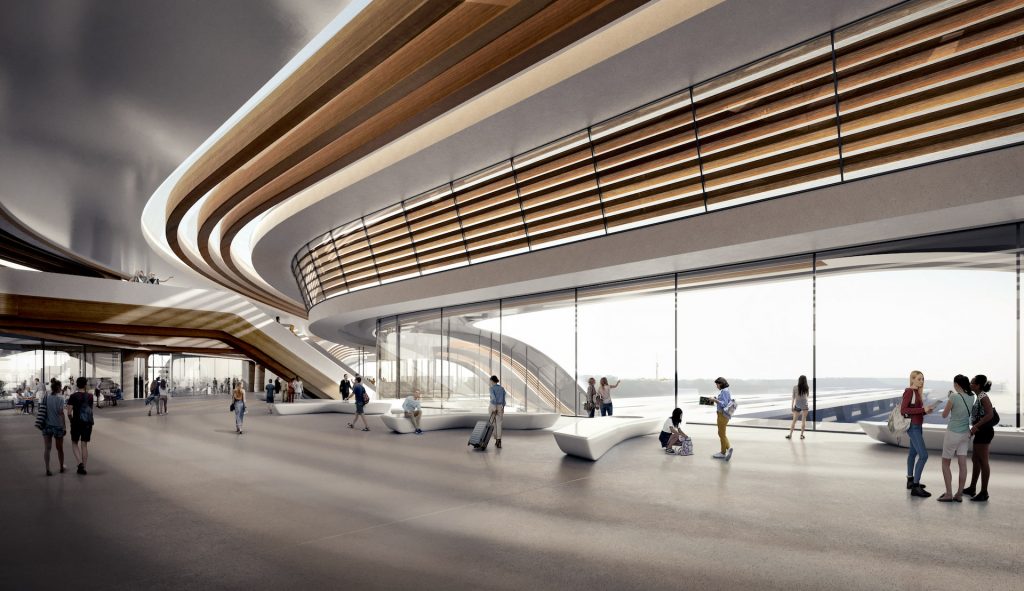 ZOA is so grateful for having participated in an amazing architectural visualization project for Rail Baltica alongside with Zaha Hadid Architects who has won first place in a design competition in Tallinn, Estonia.
Special thanks to them for their trust and kind professionalism during our collaboration.