Vertical Tech Campus
See New Renderings For WOMO Architects' Vertical Tech Campus in Texas

Out of the various popular American cities, Dallas is the one that rings most familiar to Hungarian ears as some 30-odd years ago a whole generation grew up being glued to the television screens watching the episodes of the iconic soap opera.
Much of Texas is about longhorn cattle and live country music; but the city of Dallas, especially in recent years, had started gradually morphing into a modern, high-tech city as a result of successful attempts that were made to spruce up its downtown areas. 
Further contributing to these efforts a new vertical tech campus was designed by WOMO Architects in Amsterdam to boost the urban landscape. This brand new addition to the cities' image with its offices and multifunctional workplace environment is now also offering jobs for 10,500 employees.
We can say today that opening an office, in general, is a risk so erecting three big office buildings was nothing short of a bold move. Thankfully, there's always a patch of land for the fearless real estate companies like Seritage Growth Properties and KDC to expand into.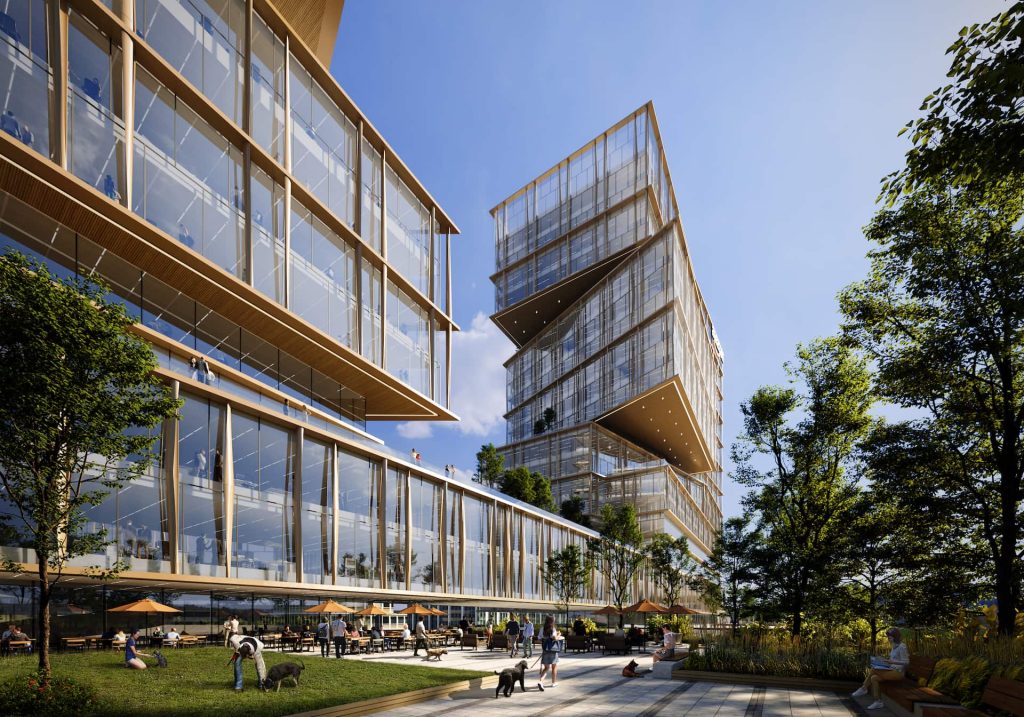 If you're planning on entrusting an architectural rendering studio with your confidential design proposal solely based on a portfolio and a Zoom meeting, you really have to feel like you are listened to and are in good hands and it is exactly what we aim for with our clients from all over the world.
Over the years we have created many noteworthy archviz for WOMO Architects, so entrusting us with a new, important job from the United States isn't a risky move from their end anymore. This project is yet another example of how we are the kind of people you can rely on to help you and your project succeed.
Projects with very tight scheduling may need extra attention. Here, together with K2 Visual we shared the workload including the modeling process, deliveries, assets and models together to deliver every image. The result speaks for itself.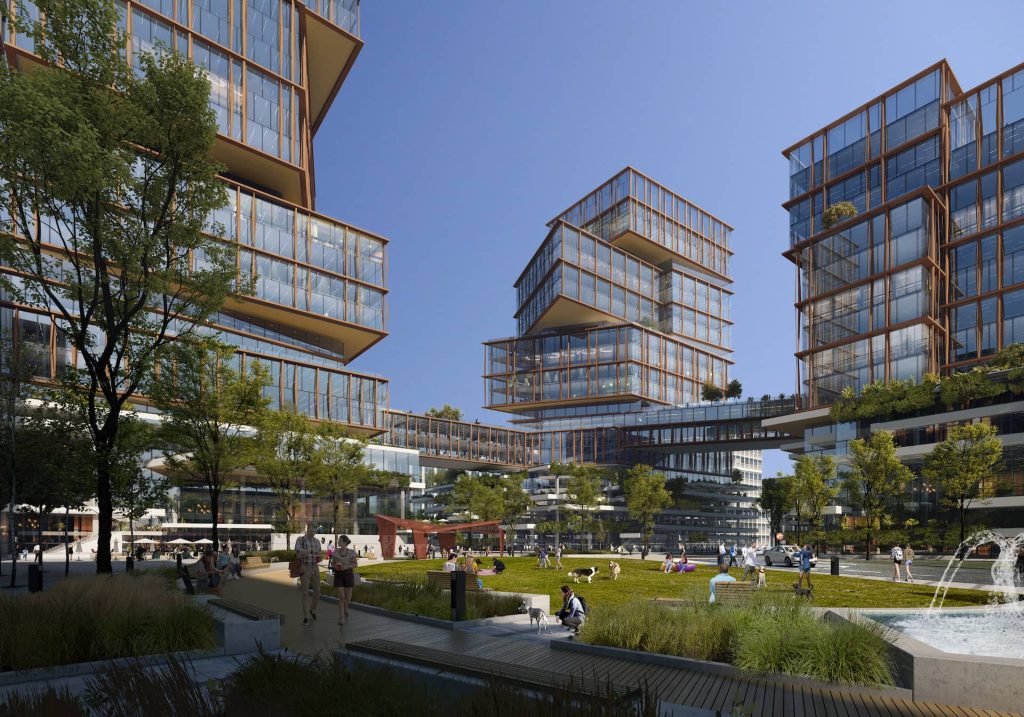 ---
---
---
---
Bence Falussy
Dániel Oláh
---
---