Deux Chalets á Zermatt
Architectural Visualizations for New-Built Swiss Residences in Zermatt

Visiting Zermatt had been on our bucket list ever since we can remember. It's a great choice for a weekend getaway or to enjoy a couple of days of hiking, sunbathing, or even perhaps a bit of skiing, but as of yet, we never actually got to the stage to book a holiday there.
However, throughout the years, we have most certainly become familiar with this region as by now we've had plenty of opportunities to visualize architecture for our Swiss clients. Our team had the chance to see the majestic views to the Matterhorn and some breathtaking drone footage of the country's southern reaches as we received the site photos that we use for the final images.
With this design and our stunning photorealistic visualizations combined, we want to introduce you to the perfect awakening. The recipe: a dazzling apartment in Zermatt, Switzerland where the Matterhorn is looking as magnificent as ever and a view to the streets below as the picturesque Alpine village comes to life.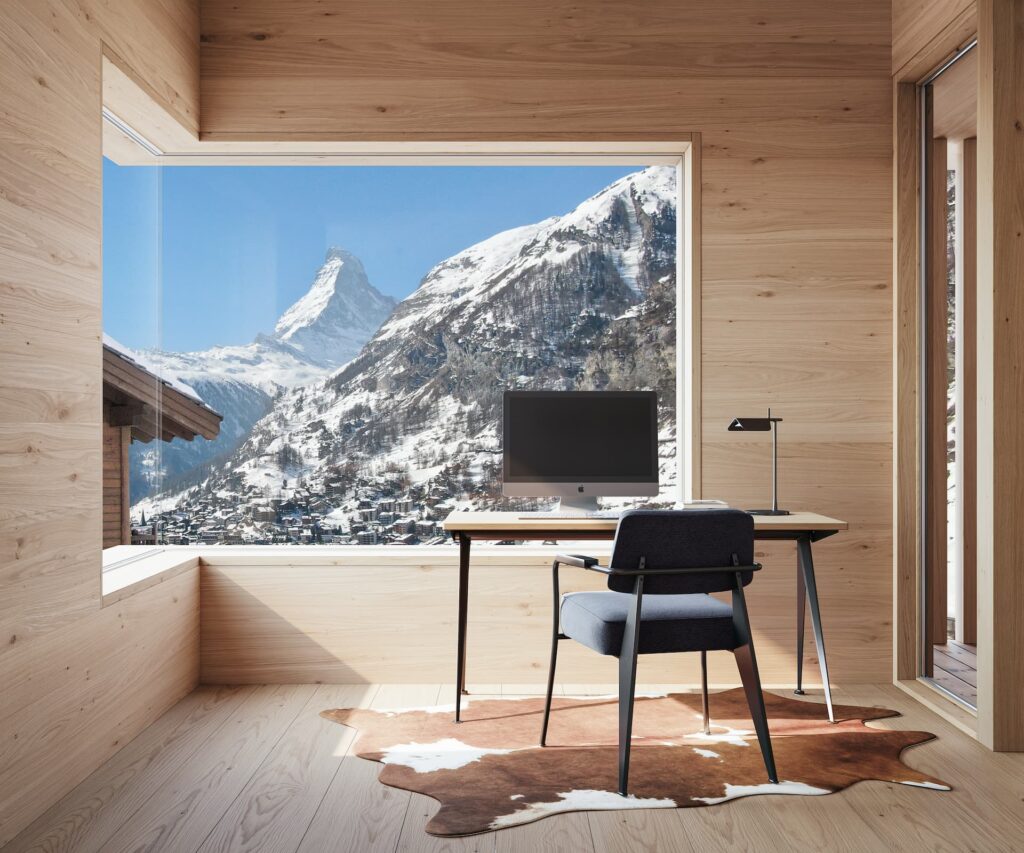 Twelve renderings in two rounds

The purpose of this specific visualization project was to sell these outstanding apartments to the future residents who could forever fall in love with this extraordinary panorama and the sense of scale that makes the city so fabulous.
We've created and delivered twelve architectural renderings, both exteriors and interiors, in two rounds to be featured on the realtor's website among their top listings. Apart from the online and offline marketing efforts, these images are also handpicked and are being sent manually to the potential buyers via email.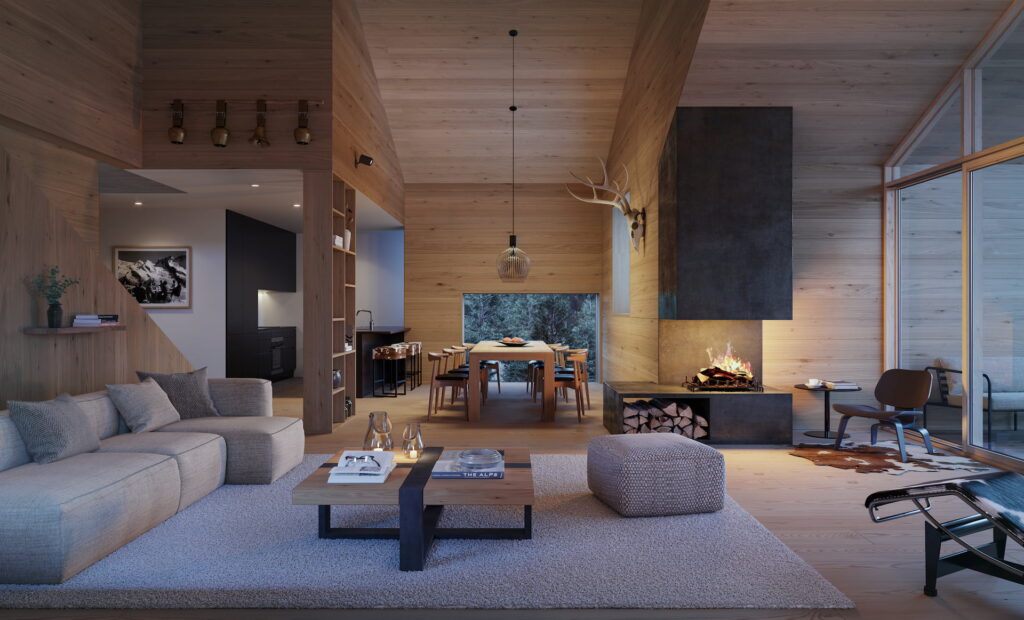 Key to a cozy Swiss chalet

During this architectural visualization project, we put a lot of effort into getting all the small details and characteristics right that makes a home in the Swiss Alps unmistakable: warm winter lights, wooden floors and ceilings, high-quality materials with gray and black color codes and warm blankets.
It will soon be seven months since we last delivered renderings to the client, but thanks to other partners and collaborations, more images in the beautiful country are in the making as we speak and will be delivered in a matter of days.